Throw
Secret 130x190 cm
RWS - Ocher/Caramel
Color code:
00-1531 - RWS
2214
130x190 cm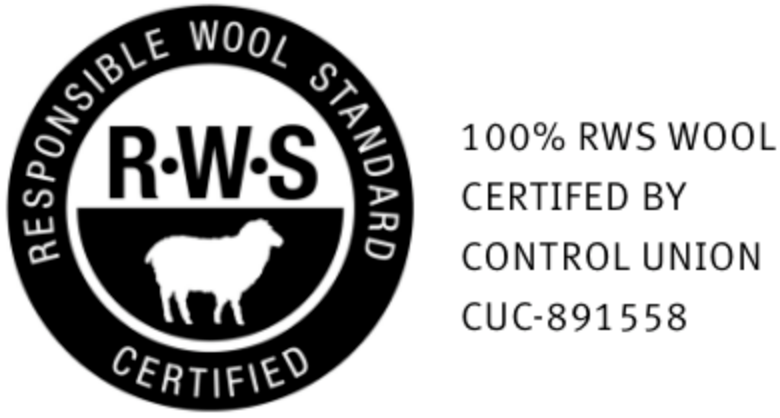 Woven from 100% worsted wool, the Secret throw is soft and comfortable surface but also incredibly warm. The wool is gently woven together to create a unique density and durability, ensuring that the throw can be enjoyed for many years to come.

As the name suggests, this throw holds a small and delightful secret with a different colour on each side.

The Secret throw creates a simple and elegant ambiance with the possibility of multiple expressions, thanks to its two-tone design. The fringes follow the colours, adding a delicate contrast, while the diagonal weaving on one side gives the throw a unique and flexible design.

The colour spectrum ranges from neutral and minimalist tones to cool and warm shades, allowing it to match most interior styles, both classic and vibrant.

Secret is the first throw to be launched in 100% certified RWS wool.
More Information
Wool
Wool is a unique natural material. Wool insulates. It can keep you both cool and warm thanks to the fibres' special structure, which is able to trap lots of air. It is the air in the textile that provides insulation, and a thin woollen plaid is therefore much warmer than a thicker one made of cotton, for example.
At Silkeborg Uldspinderi our focus begins on the raw wool so that we are always able to ensure that we can attain the desired quality that is then processed and transformed into plaids and cushions of a quality that will last for many years.
Baby Alpaca
The alpaca has adapted to the Andes' harsh climate with its fantastic thick coat that provides insulation against both heat and cold.
The Alpaca fibres are smooth, supple and flexible. As a result, a plaid or a scarf of alpaca is attractive, soft and lustrous. Even very thin plaids are warm – and can be used by the majority of people who are allergic to wool.
At Silkeborg Uldspinderi we work with alpaca from Peru, where the vast majority of the population of alpaca have their natural habitat. The skills of local artisans have been refined down through generations, thus enabling the raw fibres to be transformed into beautiful textiles of exceptional quality.
Premium Baby Alpaca
Premium Baby Alpaca are the finest classification of the Alpaca fibers, is determined by how thin and fine each fibre is – and thus has nothing to do with the age of the animal. The fibres are sorted meticulously after shearing, with only the finest hairs being designated Premium. Premium alpaca has an almost silky feel and a special lustre; it is used for our most exclusive plaids.
Alpaca & Wool
Wool and alpaca each have their own unique properties and we have chosen to combine in a number of soft, warm products.
Wool fibres provide volume and airiness, whilst the alpaca's long, smooth fibres provide extraordinary softness and lightness.  The result is a quality which is lighter than that found in pure wool, but which is at the same time more woolly and airy than our pure alpaca series. Light, soft plaids with an attractive appearance and lots of warmth.
The wool and alpaca fibres in all our products are naturally dirt-repellent, so the majority of stains caused by juice, coffee, etc., can be prevented by carefully dabbing the surface with a dry cloth before the stain gets into the fibres.
Wool and alpaca fibres are excellent at absorbing moisture and are to a certain extent self-cleaning. We, therefore, recommend airing our clothes on a frequent basis.
Wool
All our products in 100% wool can be washed on a wool cycle at maximum 30 degrees Celsius and a maximum 600 revs when spin-drying.
It is important that the item is laid out to dry as soon as the washing cycle is complete. Do not hang up the item, but lay it flat – e.g. on a drying rack or similar. Make sure that the garment is completely dry before folding. In the event that the item is heavily soiled – e.g. with red wine or oil – we recommend sending it to be dry-cleaned before attempting to wash it yourself.
Baby Alpaca & Premium Baby Alpaca
Our plaids, scarves and cushions in alpaca are manufactured from very fine and thin fibres. We therefore always recommend that you have your alpaca products dry-cleaned if stains or similar appear on them.